EasyExhaust™ Pyrolizer Burn Box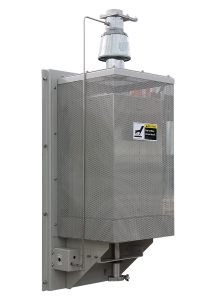 The EasyExhaust™ Pyrolizer Burn Box will thermally decompose explosive, flammable, and pyrophoric exhaust gases.
Our FirstNano® branded gas abatement systems provide proper safety to plant and personnel in the handling of hazardous gases. We have taken extensive measures to provide fail-safe designs and combine them with forward thinking features in an effort to offer a safe, versatile product for specialty gas exhaust requirements.
Furnace operating temperature up to 900 °C
Quartz reaction tube
Internal baffles for increased reaction surface area
Thermocouple for temperature control and monitoring
Integrated air flow switch
Flammable, explosive, and pyrophoric exhaust gasses / vapors, including:
Hydrogen/Dihydrogen (H2)
Carbon Monoxide (CO)
Acetylene/Ethyne (C2H2)
Ethylene/Ethene (C2H4)
Methane/Methyl Hydride (CH4)
| | | | | |
| --- | --- | --- | --- | --- |
| Electrical* |  208 VAC |  60 Hz |  L1, L2, L3, N, G |  20 Amps |
| Dimensions |  15" Length |  19" Width |  47" Height |  (must be mounted) |
| Condition Gas Exhaust |  50 SCFM |  1" WC | | |
*Note:
Electrical varies with Country | Facility requirements vary with system options | Consult factory for details