What is metal organic CVD (MOCVD)?
Download MOCVD Brochure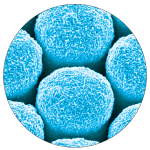 Metal organic chemical vapor deposition (MOCVD) is a process used for creating high purity crystalline compound semiconducting thin films and micro/nano structures. Precision fine tuning, abrupt interfaces, epitaxial deposition, and a high level of dopant control can be readily achieved. It is widely adopted in R&D and industry for advanced optoelectronics, high power and high speed electronics applications.
What can our FirstNano® systems do?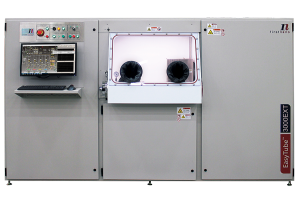 The FirstNano® EasyTube® platform of CVD systems can be configured for Metal organic chemical vapor deposition (MOCVD) processing for a range of substrate sizes. Options include liquid or solid metal organic precursor delivery, gas injectors / showerhead, wafer rotation, hot wall or cold wall processing, vacuum control, and exhaust scrubbing. CVD Equipment Corporation recognizes the stringent demands on processing tools that are required in order to maintain controllable and repeatable deposition of high quality, high purity crystal structures and epi layers. It is with our >32 years of experience that we have developed a modular platform for MOCVD that is tried and tested, with multiple systems in operation worldwide.
How is metal organic CVD (MOCVD) applied commercially?
MOCVD is widely adopted in the semiconductor industry. Devices that benefit from this technology include lasers and LEDs, solar cells, and field effect transistors (FETs). MOCVD allows for high volume production of bandgap engineered semiconducting heterostructures. MOCVD can also be used for the controlled production of 0D, 1D and 2D nanomaterials.
FirstNano® system platforms configurable for metal organic CVD (MOCVD) processing.