What is selenization/sulfurization (SAS)?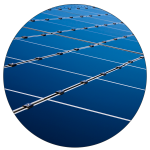 Selenization and/or sulfurization (SAS) are the processes whereby a surface of a material is exposed to a selenium and/or sulfur containing atmosphere at high temperature. The surface reacts and forms a new compound incorporating either selenium or sulfur or a combination of the two.
What can our FirstNano® systems do?
FirstNano® Easytube® systems can be configured for Selenization/sulfurization (SAS) processing using either a resistance heated furnace or an infra red lamp furnace for rapid thermal processing. Single wafer or multi-wafer batch processing is available.
How is selenization/sulfurization (SAS) applied commercially?
SAS processes are used in the production of CIGS and CIGSeS thin film solar cell modules. They are also used for producing 2D layers of transition metal dichalcogenide (TMD) materials for advanced research.
FirstNano® system platforms configurable for selenization/sulfurization (SAS).