What is fluidized bed chemical vapor deposition (FBCVD)?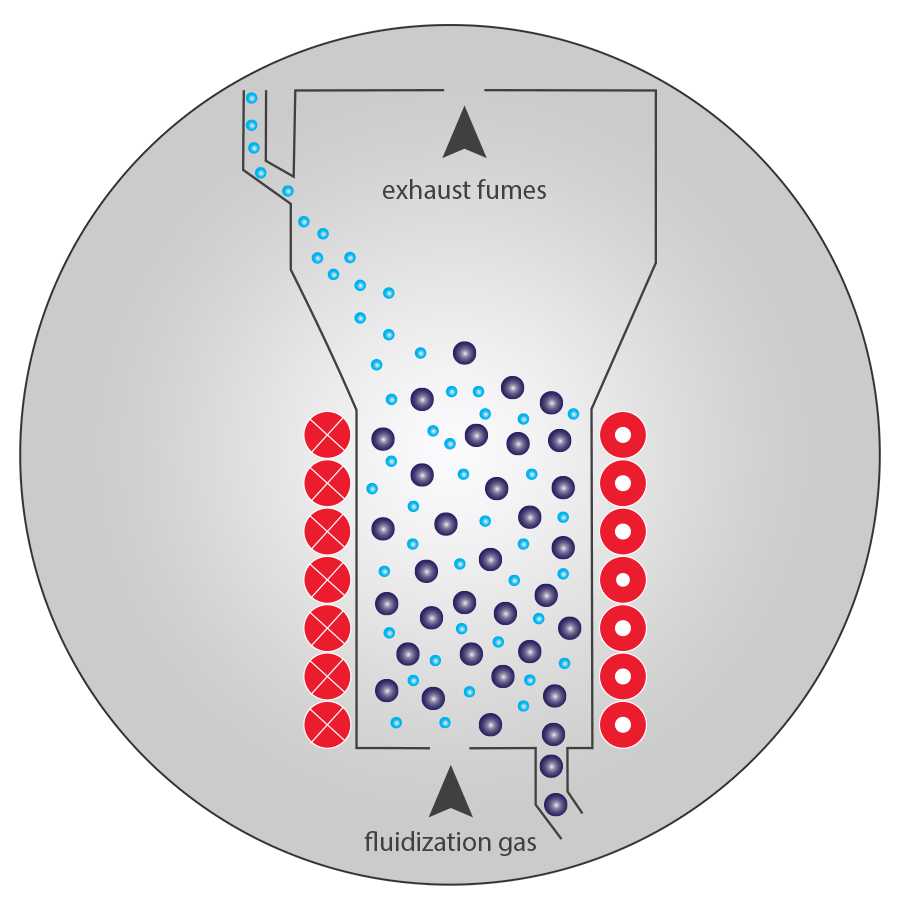 Fluidized bed chemical vapor deposition (FBCVD) is a process technology use to coat powders or particles. The fluidized bed reactor (FBR) is designed to allow for injecting a fluidizing gas with the appropriate vapor or gas CVD precursor. As the powder is fluidized, the vapors/gasses will permeate through the powder and react to form thin films or nanomaterials on all surfaces of the powder. The FBRs are typically designed for continuous or batch processing of particles and powders.
What can our FirstNano® systems do?
Our FirstNano® EasyTube® systems can be configured for fluidized bed CVD. The systems can fluidize particles and powders, and heat the deposition zone to temperatures of up to 1500 °C to deposit the desired CVD coating.
How is FBCVD applied commercially?
Powder surface coating is used in many industrial processes, including the manufacturing of composites, energy (production/storage), semiconductors, solar, medical, and for the production of emerging nanomaterials. Carbon nanotubes are produced in large volumes via the FBCVD approach.
FirstNano® system platforms configurable for FBCVD.