Cluster System for Transition Metal Dichalcogenides (TMDs, TMDCs)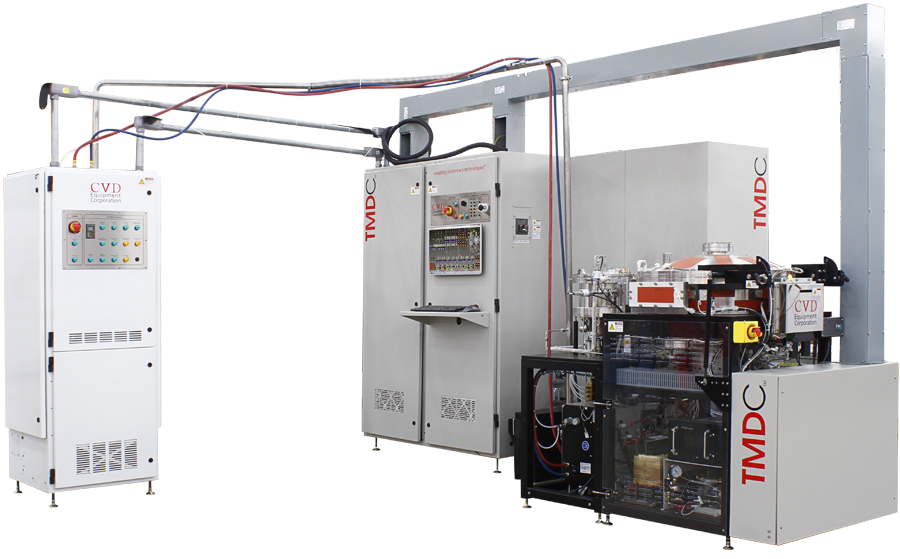 Download PDF
Get a Quote
Two-dimensional atomic layers of transition metal dichalcogenides such as molybdenum disulfide (MoS2) and tungsten diselenide (WSe2) exhibit extraordinary optoelectronic properties. Applications for these materials include high speed electronics, flexible devices, next generation solar cells, and touch screen display panels.
The TMDC™ cluster system includes a central robotic transfer chamber, and can be configured with up to three (3) process modules with either a loadlock or glovebox at the load station. Each process module is configured for a particular material. The substrate is transferred robotically between the load station and process modules. By keeping chemistries isolated to particular chambers, heterostructures can be synthesized without risk of cross-contamination. Process modules are independent and can be operated in sequence or parallel.
We provide turnkey operation by offering gas cabinets and exhaust conditioning systems that are integrated with the main system. Our proprietary CVDWinPrC™ instrument control and recipe editing software suite, included as standard, is industry-ready and used in R&D and production environments.
Related Article:
Multi-scale modeling of gas-phase reactions in metal-organic chemical vapor deposition growth of WSe2
powered by CVDWinPrC™
Operated through our CVDWinPrC™ process control software, the systems automatically log data and graphically show time-dependent values of user-selected parameters. CVDWinPrC™ also allows users to load preprogrammed recipes, modify, check and create new recipes, and view realtime or saved process data.
Safety Protocols
The systems have application configured safety protocols embedded into relay logic, PLC, and CVDWinPrC™ software.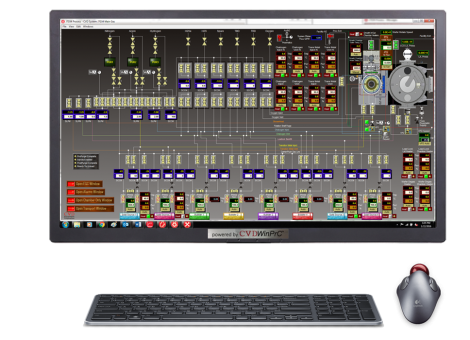 The images shown are examples of many CVD systems we design and manufacture in-house for innovators working on next generation process and material development.
We have customers worldwide at universities, governmental labs, start-ups, and fortune 500 companies.